Welcome to the Berkshires, "America's Premier Cultural Resort"
Cultivating The Craft Culture
---
BERKSHIRES ARTS FESTIVAL | July 6-8, 2018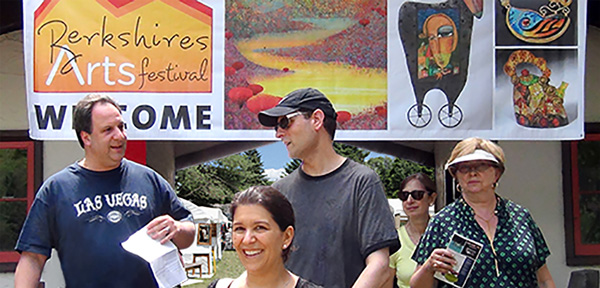 ABOUT THE BERKSHIRES ARTS FESTIVAL
Now in its 17th year, and featuring 175 jury selected artists from across the country, the Berkshires Arts Festival is recognized nationally as one of the most respected summer art events in the country. The festival is rated by the Berkshires Visitors Bureau as one of the top ten "Hot Spots" in Western Massachusetts and is highly recommended as one of THE places to go for family get-together and have an extraordinary shopping experience.
With its relaxed atmosphere, great food, exceptional art & fine crafts, puppet shows,and live music, it's a great weekend for the entire family.
Watch video below.
---
NEW THIS YEAR: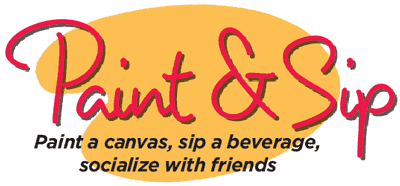 SIGN UP IN ADVANCE FOR TICKETS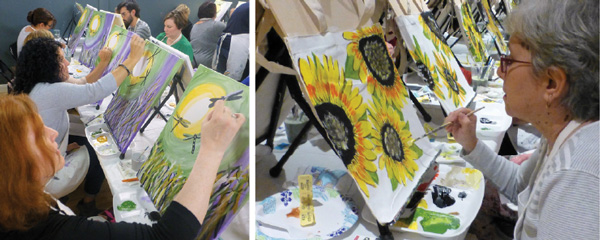 Enjoy the entire day at the festival, be inspired by the artwork that surrounds you, and then try your hand at the creative process on your own masterpiece guided by Berkshire Paint and Sip. 8 paintings to choose from.
Pre Order: $30 (includes Fair admission) | Day Of: $25 ( + regular admission)
---
MEET KEN PACKIE AND FORTY NEW ARTISTS
This summer we will be introducing more than 40 artists who have never exhibited in our show. Including local chain saw artist Ken Packie. Click on the image below to watch an extraordinary and captivating video about Ken, hear his inspiring story, and watch how he takes the art of chain saw carving to new heights.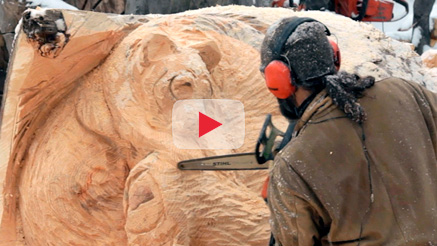 Sawdust, the Art of Ken Packie.
---
DO NOT MISS THE SPLENDID & JOYFULL VOCALIST KAT SELMAN
A singer-songwriter from Brooklyn, NY, she presents a uniqe mix of folk, pop, Brazilian music and her own original songwriting style.
Saturday: 3PM to 5:30PM | Sunday: 12 Noon to 1:30PM.
---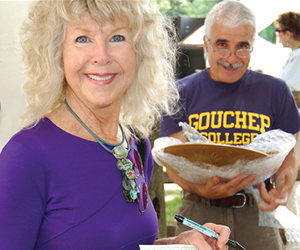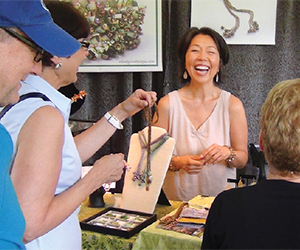 This year we have assembled an outstanding group of talented artists from every region of the the USA. Enjoy their creative expertise; in the categories of studio furniture, wearable art, jewelry, art glass, ceramics, painting, garden sculpture, leather, mixed media, and more. 
---
About the Producers of The Berkshires Arts Festival
Founded by the husband and wife team Richard & Joanna Rothbard, American Art Marketing and its affiliate An American Craftsman Galleries are long-standing supporters of the arts as gallery owners and producers of an annual series of top rated juried art events in the Berkshires, Westfield NJ, NYC and Sarasota FL.
---
---
BERKSHIRES ARTS FESTIVAL | July 6-8, 2018
SHOW HOURS:
FRIDAY July 6: 10am-6pm | SATURDAY July 7: 10am-6pm | SUNDAY July 8: 10am-5pm
ADMISSION:
Adult $14 | Senior $13 (64+) | Student $7 | Weekend Pass $16 | Children under 10 FREE | Cash only at Box Office
LOCATION:
Berkshires Arts Festival | Ski Butternut | 380 State Road, Rt 23 | Great Barrington, MA 01230
Get Directions
Sorry no pets (except service animals)
---