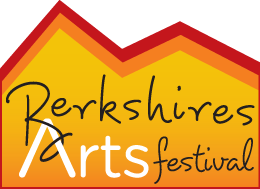 JULY 3 • 4 • 5   |  2020
ACCOMMODATIONS
This is the busiest weekend in the Berkshires. Make reservations as early as you can!
VISIT: www.berkshires.org or www.berkshires.com for additonal info on the Berkshires Area.
For reasonable accommodations look in the town of Lee which is about 20 minutes away and has a number of motels, followed by Pittsfield which is about 35 minutes away.
---
airbnb
airbnb.com is a great resource for inexpensive short-term rentals. Many accommodations in the Great Barrington area are available for around $100 night if you book in advance. Visit airbnb.com.
---
Lantern House Motel | Visit website
10 minutes to the show ♦ extremely nice ♦salt pool ♦ 3 night minimum
July: from $175 per night for a 4 night stay
256 Stockbridge Road, Great Barrington, Massachussetts 01230
Phone (413) 528-2350
---
Mountain View Inn | Visit website
Route 23 ♦ 5 minutes to the show ♦ Basic accommodations ♦ smoke-free, no pets
July: from $189 per night
Phone (413) 528-0250
Make reservations immediately by calling (413) 528-0250.
---
Cheaphotels.com
Looking for an affordable hotel in the Berkshires Area? Visit Cheaphotels.org
---
Monument Mountain Hotel | Visit website
10 minutes to the show
July: from $190 per night
Route 7, Great Barrington, Massachussetts 01230
Phone (413) 528-3272
---
There is free camping for exhibitors on the Butternut site (no showers/no hook ups). Bathrooms are located in the lower lodge. Showers are available at the local community center just around the corner in Great Barrington for $5.00/day. If you plan on camping, please sign up for camping authorization pass at set-up. Alternate campsites and cabin rentals are available at Prospect Lake Park. Call 877-860-4757 or visit www.prospectlakepark.com for rates and info. For beautiful lakeside campgrounds just 20 minutes away, visit CampOverFlow.com or Hidden-Hills.com .
---
American Art Marketing | Berkshires Arts Festival
Call: 845.355.2400 | E-mail: show.director@americanartmarketing.com.