Welcome to the Berkshires, "America's Premier Cultural Resort"
---
WHAT'S NEW AT THIS YEAR'S FESTIVAL
This year's festival will introduce more than 40 new artists making it an energizing and inspiring experience for both the exhibitors, guests, and loyal longtime art buyers.
Introducing HARPETH RISING — Chamberfolk —Saturday Performances at 4 & 6pm
TRULY A UNIQUE & EXCITING MUSICAL EXPERIENCE THAT MUST NOT BE MISSED
LINKS TO VIDEO AND WEBSITE BELOW.
Harpeth Rising, whose performance will take place late Saturday afternoon under a tent outside of the upper lodge have just returned from their Cambodian Tour sponsored by The U.S. Embassy Phnom Penh. THEY HAVE ALSO APPEARED AT THE GUTHRIE CENTER IN GREAT BARRINGTON.
Special Ticketed Event
HARPETH RISING & ART FESTIVAL ADVANCE COMBO TICKETS ARE AVAILABLE ONLINE NOW.
---
---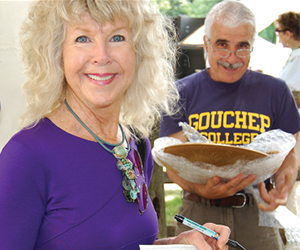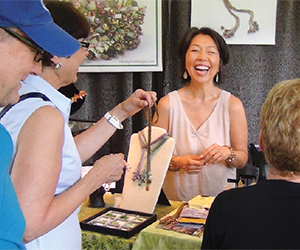 This year we have assembled an outstanding group of talented artists from every region of the USA. Enjoy their creative expertise; in the categories of studio furniture, wearable art, jewelry, art glass, ceramics, painting, garden sculpture, leather, mixed media, and more. 
---
INTRODUCING: Harpeth Rising - Saturday July 6, 4pm & 6pm - This is a Special Ticketed Event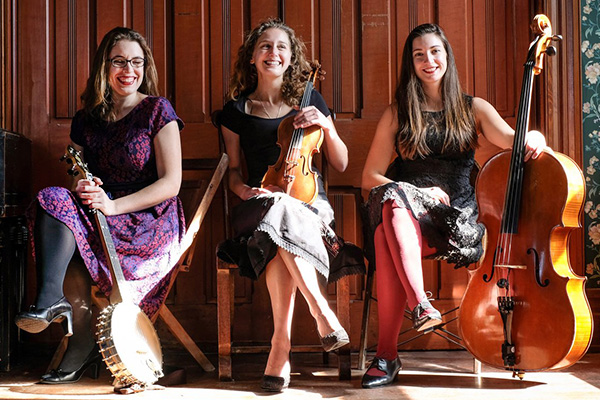 Three classically trained musicians playing original music, as intricately arranged as a string quartet, lyrically rooted in the singer/songwriter tradition and wrapped in three-part vocal harmonies reminiscent of both Appalachia and Medieval Europe.
Building from the tonal depth of the cello, layer in the shimmering sounds of a violin and the strikingly natural addition of banjo Harpeth Rising creates a sound at once familiar and impossible to categorize.
Unapologetic genre-benders, Harpeth Rising fuses Folk, Newgrass, Rock and Classical into something organically unique.
HARPETH RISING & ART FESTIVAL ADVANCE COMBO TICKETS ARE AVAILABLE ONLINE NOW.
---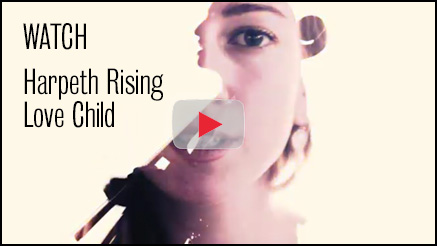 ---
Visit Harpeth Rising's Website HERE
---
ADVERTISE TO OUR VISITORS
5,000 Show Guides are given out to our visitors every year. This year another 5,000 will be distributed to key locations in the Berkshires two weeks before the show. Don't miss this opportunity.

---
ABOUT THE BERKSHIRES ARTS FESTIVAL
Now in its 18th year, and featuring 175 jury selected artists from across the country, the Berkshires Arts Festival is recognized nationally as one of the most respected summer art events in the country.The Berkshires Visitors Bureau rates the Berkshires Arts Festival as one of the top ten "Hot Spots" in Western Massachusetts and is highly recommended as one of THE places to go for family get-togethers and an extraordinary shopping experience.
With its relaxed atmosphere, great food, exceptional art & fine crafts, puppet shows, and live music, it's a great weekend for the entire family.
---
About the Producers of The Berkshires Arts Festival
Founded by the husband and wife team Richard & Joanna Rothbard, American Art Marketing and its affiliate An American Craftsman Galleries are long-standing supporters of the arts as gallery owners and producers of an annual series of top rated juried art events in the Berkshires, Westfield NJ, NYC, and Sarasota FL.
---
BERKSHIRES ARTS FESTIVAL | July 5-7, 2019
SHOW HOURS:
FRIDAY July 5: 10am-6pm | SATURDAY July 6: 10am-6pm | SUNDAY July 7: 10am-5pm
ADMISSION:
Adult $14 | Senior $13 (64+) | Student $7 | Weekend Pass $16 | Children under 10 FREE | Cash only at Box Office
LOCATION:
Berkshires Arts Festival | Ski Butternut | 380 State Road, Rt 23 | Great Barrington, MA 01230
Get Directions
Sorry no pets (except service animals)
---