Welcome to the Berkshires, "America's Premier Cultural Resort"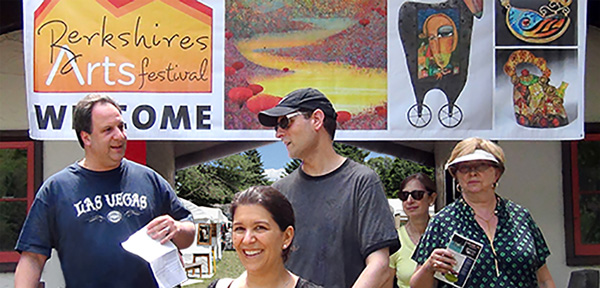 Late Applications will be considered subject to availability. Call 845.661.1221.
ARTISTS ALERT
SOME THINGS NEVER CHANGE AND SOME THINGS JUST KEEP GETTING BETTER
Now in its 19th year, and featuring 175 jury selected artists from across the country, the Berkshires Arts Festival is recognized nationally as one of the most respected summer art events in the country. The Berkshires Visitors Bureau rates the Berkshires Arts Festival as one of the top ten "Hot Spots" in Western Massachusetts and is highly recommended as one of THE places to go for family get-togethers and an extraordinary shopping experience. "With its relaxed atmosphere, great food, exceptional art & fine crafts, puppet shows, and live music, it's a great weekend for the entire family."
BERKSHIRES VISITORS BUREAU
– The Berkshires Arts Festival has been designated as the official summer meeting place for families and friends.
Once you visit www.Berkshires.org, the official site of the Berkshires Visitors Bureau, you immediately understand why the Berkshires Arts festival thrives. July 4th weekend kicks off the summer cultural season and The Berkshires Arts Festival has become a summer institution, the place for artists to meet thousands of potential clients who not only appreciate and support the arts community but they are "buyers."
WHY ARE WE SO SPECIAL?
Possibly the most perfect Arts Festival venue in the country, our beautiful Ski Butternut show site provides artists with INDOOR AIR CONDITIONED SPACE, large white tents as well as out door space for setting up your own tent. Brand new bathrooms in both lodges and a wonderful selection of specialty foods makes our show appealing to people of all ages and especially attractive for families with children.
TESTIMONIALS
Dear Richard,
I wanted to write you and your wife a few words of appreciation in regards to the Berkshires Arts Festival. Thank you, your wife and crew for your hard work creating this years beautiful show. As you promised and predicted, the show was a great success. visitors commented on how they were impressed about the layout and quality of the show. Especially, i thank you for the accommodation which you provided for my work. I hope you enjoy the rest of the summer.
Kind regards, Michal Ozeri
---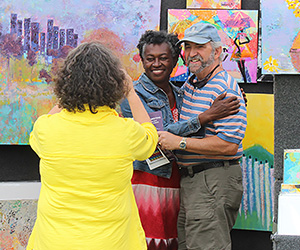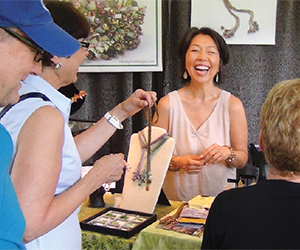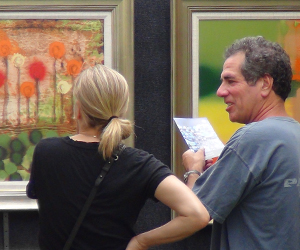 ---
ADVERTISE TO OUR VISITORS
5,000 Show Guides are given out to our visitors every year. This year another 5,000 will be distributed to key locations in the Berkshires two weeks before the show. Don't miss this opportunity.
Contact Richard Rothbard for more information, 845.661.1221

---
ABOUT THE PRODUCERS OF THE BERKSHIRES ARTS FESTIVAL
Founded by the husband and wife team Richard & Joanna Rothbard, American Art Marketing and its affiliate An American Craftsman Galleries are long-standing supporters of the arts as gallery owners and producers of an annual series of top rated juried art events in the Berkshires, Westfield NJ, NYC, and Sarasota FL.