Welcome to the Berkshires, "America's Premier Cultural Resort"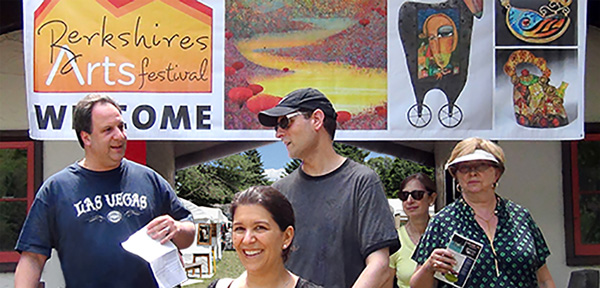 A Note From Richard
As artists, it is our nature to be eternal optimists. What we do is personal, and we have chosen to share our vision with whoever is interested? Amazingly, for decades, we have been able to achieve our mission uninterrupted, with another show opportunity almost weekly providing a steady year-round income for most of us.. That is until now. Although there is light at the end of the tunnel, we don't know what we don't know? With that, we are planning to add several new events that we are calling Roadside Art Fairs, a practical, low-cost, low-risk approach to meeting thousands of new customers every day.
Information will be coming soon.
If the show must be cancelled due to Covid restrictions, booth fees will be fully refunded.
2020 BERKSHIRES EXHIBITORS
If you plan to return this year, you need not apply.
You will receive an invoice reflecting that you have either no balance due or the amount due and the due date.
NEW APPLICANTS MAY APPLY DIRECTLY ON OUR SITE OR ZAPP.
NOTIFICATION WILL BE SENT NO LATER THAN FEBRUARY 10.
If you have any questions, please contact Richard Rothbard (845) 661-1221 OR richard@americanartmarketing.com
APPLICATION DEADLINE

1/20/2021

SOME THINGS NEVER CHANGE AND SOME THINGS JUST KEEP GETTING BETTER
Now in its 20th year and featuring 175 jury-selected artists from across the country, the Berkshires Arts Festival is recognized nationally as one of the country's most respected summer art events. The Berkshires Visitors Bureau rates the Berkshires Arts Festival as one of the top ten "Hot Spots" in Western Massachusetts. It is highly recommended as one of THE places to go for family get-togethers and an extraordinary shopping experience. "With its relaxed atmosphere, great food, exceptional art & fine crafts, puppet shows, and live music, it's a great weekend for the entire family."
BERKSHIRES VISITORS BUREAU
– The Berkshires Arts Festival has been designated as the official summer meeting place for families and friends.
Once you visit www.Berkshires.org, the Berkshires Visitors Bureau official site, you immediately understand why the Berkshires Arts festival thrives. July 4th weekend kicks off the summer cultural season, and The Berkshires Arts Festival has become a summer institution, the place for artists to meet thousands of potential clients who not only appreciate and support the arts community but they are "buyers."
WHY ARE WE SPECIAL?

A perfect festival setting, this beautiful Ski Butternut venue provides artists with exhibition options that include INDOOR AIR CONDITIONED SPACE, large white tents as well as outdoor space. New bathrooms in both lodges, abundant free parking, and a superb selection of specialty foods make our show appealing to people of all ages. There is also Free camping on site.
TESTIMONIALS
"Richard works endlessly hard to makes his enterprises, and the people who show with him, succeed."
Peter Handler of Handler Studio

Dear Richard,
I wanted to write to you and your wife a few words of appreciation in regards to the Berkshires Arts Festival. Thank you, your wife, and crew for your hard work creating this year's beautiful show. As you promised and predicted, the show was a great success. visitors commented on how they were impressed about the layout and quality of the show. Especially, I thank you for the accommodation which you provided for my work. I hope you enjoy the rest of the summer.
Kind regards, Michal Ozeri
---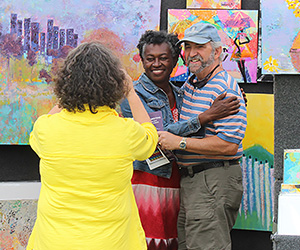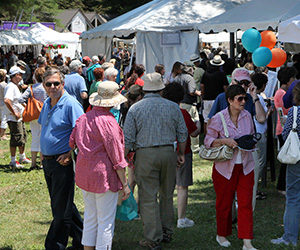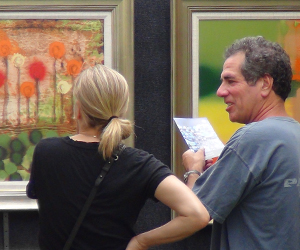 ---
ADVERTISE TO OUR VISITORS
7,000 Show Guides are given out to our visitors every year. We will distribute an additional 5,000 guides to key locations in the Berkshires two weeks before the show. Don't miss this opportunity.
If you have any questions, call Richard Rothbard for more information, 845.661.1221

---
ABOUT THE PRODUCERS OF THE BERKSHIRES ARTS FESTIVAL
Founded by the husband and wife team Richard & Joanna Rothbard, American Art Marketing and its affiliate An American Craftsman Galleries are long-standing supporters of the arts. A few notable past art events include the Arts Festival at Rockefeller Center, American Fine Craft Show Brooklyn Museum, and the Contemporary Art Fair NYC.
OUR GALLERIES
VISIT AN AMERICAN CRAFTSMAN GALLERIES ONLINE AND SHOP THE BEST OF AMERICAN CRAFTS

GALLERY LOCATIONS
An American Craftsman Lenox, 22 Walker Street (near Town Hall), Lenox, MA | 413.637.4495
An American Craftsman Great Barrington, 389 Stockbridge Rd (Across from Theory Wellness), Great Barrington, MA 01230 | 413.645.3313