---

We now have a new beautiful space at Garden State Plaza Mall in New Jersey.
It's brimming with One-of-a-Kind works from talented artists from every region of the USA.
---
• ALSO OPEN IN LENOX, MASS Click For Information

---
• OR ORDER ONLINE-if you cannot stop by, it's always open.

---
COME VISIT OUR GARDEN STATE PLAZA MALL GALLERY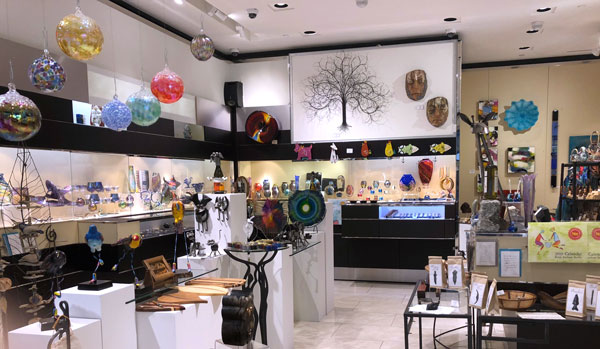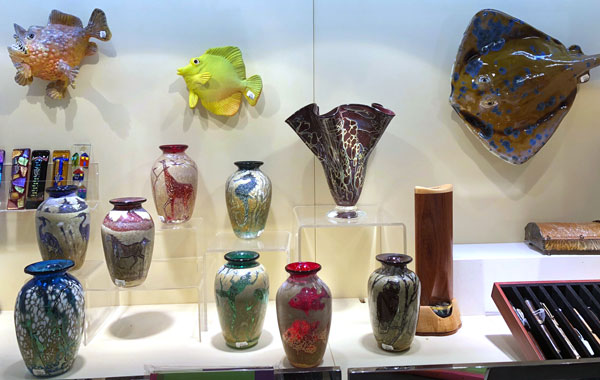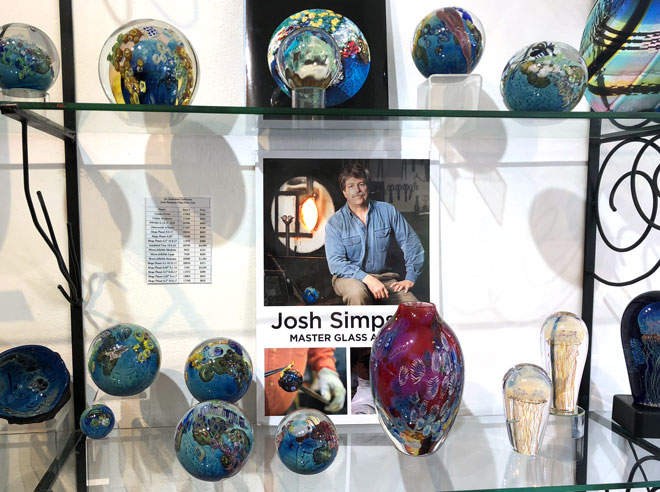 ---
• Art Glass • Ceramics • Jewelry • Jewelry Boxes • Paintings • Sculpture •
• Studio Furniture • Metal • Leather • Woman's Fashion & Accessories •
• Boxology Wooden Puzzle Boxes by Richard Rothbard
---
FEATURING

Poetry, psychology and philosophy in wood.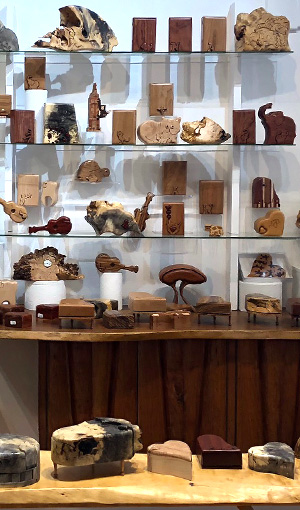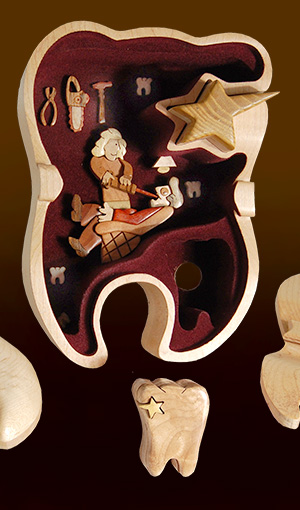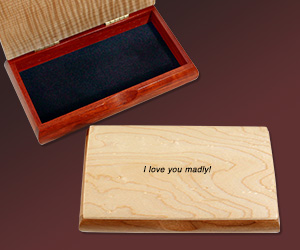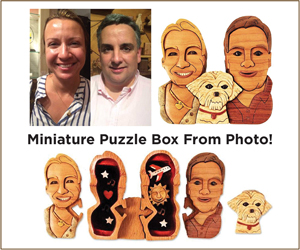 Whatever the occasion: Graduation, Birthday, Anniversary or just to show someone you love them, Richard has, or will make the perfect box. The web site has hundreds of boxes to choose from.
• Select something from our great collection of Boxology Puzzel Boxes.
• The personalized Quote Boxes & Miniature Portrait boxes will be your resource for the perfect hard to find gift.
• Have a box custom made such as this Dentist Box, or the 3.5" high Miniature Portrait Box (created from a photo) for that special surprise.
Contact gallery owner and artist Richard Rothbard, richard@boxology.com to have your idea recreated in wood.
---
An American Craftsman Gallery

| Garden State Plaza Mall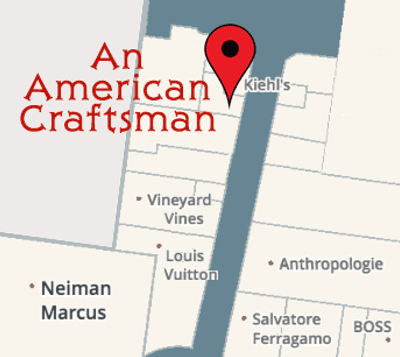 YOU WILL FIND US
On the NEIMAN MARCUS side of the mall. Use the ZINBURGER entrance,
pass ZINBURGER, make a right turn and we are there, next to KIEL'S.
Location: 1 Garden State Plaza, Paramus, NJ 07652
Store Hours: See Mall Schedule HERE
Phone: 201.843.0058
---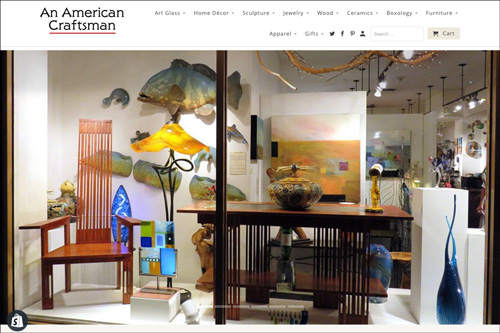 ORDER ON LINE-if you cannot stop by, you will find the latest creative works by our extended family of artists.
---