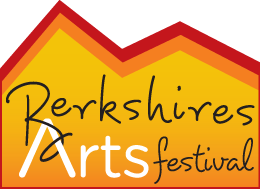 What the Artists Have to Say About the 2019 Berkshires Arts Festival
Dear Richard,
I wanted to write you and your wife a few words of appreciation in regards to the Berkshires Arts Festival. Thank you, your wife and crew for your hard work creating this years beautiful show. As you promised and predicted, the show was a great success. visitors commented on how they were impressed about the layout and quality of the show. Especially, i thank you for the accommodation which you provided for my work. I hope you enjoy the rest of the summer.
Kind regards,
Michal Ozeri
---
Richard & Joanna,
Just wanted to thank you for giving me the opportunity to participate in the weekend's Arts Festival! I got off to a wonderful start on Friday selling my glassart panel "Sunflowers" and then on Saturday and Sunday, meeting several other "very interested" art lovers giving me potential buyers to follow up with.
I was particularly impressed with the caliber of people coming to the Festival who showed such appreciation and knowledge of art, definitely a booster for us artists! It was a pleasure engaging them when they showed such an interest in my work.
I loved my booth location! I loved my booth neighbors! Everything went very smoothly. And, I certainly look forward to being a part of it again next year! Also, can you please pass on my thanks to Heidi for her fabulous Facebook post on me… that was very cool. Again, thank you for your support.
All the best,
Iva
---
Hi Richard,

I know this is a little delayed, but I wanted to say thank you for a successful Berkshire Arts Festival. We loved everything about the event. We loved our space in the lower lodge, thought traffic and sales were great and we appreciate all the hard work you and your wife and team did to make the event a good one.
Thank you again. Hope to see you again next year!
All the best,
Donna and Larry Roy
---